International shopfitting
Our concentrated full service power for an impressive brand presence at the POS
All under one roof
YOUR SPECIALIST FOR INTERNATIONAL SHOP CONSTRUCTION
Shop Design
Our shop design is not only aesthetic, but also economically intelligent. Read more
Shop Value Engineering
Our strength lies in the combination of lateral thinking, efficient designing and cost-conscious decisions. Read more
Shop Production
We offer state-of-the-art production in shopfitting, with everything done in-house and to the highest quality. Read more
Shop General Contracting
As main contractor, we steer our strong network of experienced specialists of all trades involved on site with precision. Read more
Shop Rollout International
Our rollout standards "made in Germany" guarantee one-of-a-kind shop designs worldwide. Read more
Shop Services
Our comprehensive service range ensures that you receive sustainable success at the POS, from assembly to system maintenance all the way to data handling. Read more
Success Story: o2
SHOP OF THE FUTURE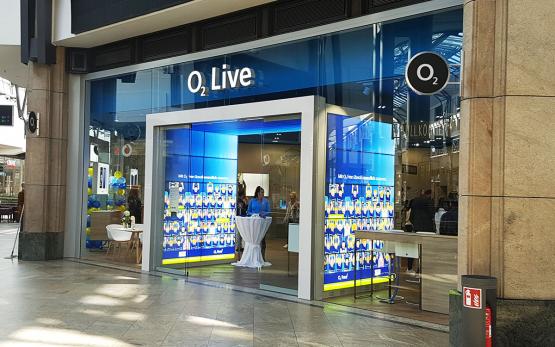 An example of one of our successful, high-quality shopfitting creations:
With the current concept of "Shop of the future", o2 presents the newest technology in feel-good ambience.
Aesthetically and haptically appealing information modules encourage discovery and experimentation.
Success Story: Swarovski
GLOBAL Partnership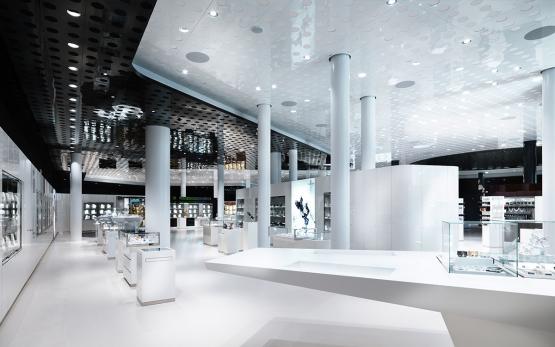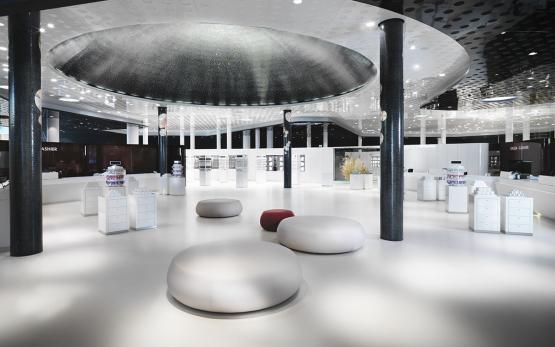 In 1995, Swarovski created a world in Wattens, Austria, in which crystals become a holistic experience.

This fantasy world has welcomed more than fourteen million visitors since its opening, all of whom enjoyed moments of crystalline wonder.
GUARANTEED VALUE
WHAT YOU CAN RELY ON
1.
ECONOMIC INTELLIGENCE
Optimum value for money; significant awareness of costs in the planning, processing and production stages as well as of the final result
2.
OUTSTANDING EXPERTISE
For more than 60 years, we have been combining high technology with craftsmanship and invest in the latest production techniques and process optimisations
3.
PERFECT PROJECT CONTROL
Competent coordination of various construction trades with a strong network of long-standing and experienced service partners
4.
CERTIFIED QUALITY
Our processes and products are in line with the high standards of DIN EN ISO 9001, UL / cUL, SEDEX and Ökoprofit
5.
PROFESSIONAL PASSION
We live and love shopfitting: Thanks to the above-and-beyond engagement of our colleagues, we go the extra mile for you
6.
ABSOLUTE RELIABILITY
You can rely on precision planning and punctuality, the foundation of a cooperation that can be trusted
WORLDWIDE QUALITY
OUR SERVICE PROMISES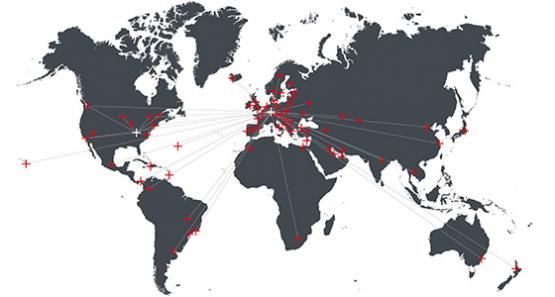 With locations in Germany as well as the US, we ensure the perfect combination of ISO and UL-certified quality. Precision "Made in Germany" meets service "Made in USA".