ONLY YOU AND US.
Shop General Contracting by Münch+Münch
COMPETENT COMPLETE SERVICE
Shop General Contracting
When everything comes together as it should in our company, what does this mean for you? Pure relaxation.
You can rely on our decades of expertise and benefit from central planning and logistics. In our role as general contractor, we are happy to assume full responsibility for your shopfitting project.
As general contractor, we control our strong network of experienced specialists from all trades involved in the production with precision. As such, we can guarantee precise planning and adherence to schedules, even for large, complex projects at airports or in prime city locations.
The central synchronisation of planning, production and logistical processes offers you clear-cut advantages for your individual shopfitting project: precisely customized production, punctual delivery and professional assembly.
How can we professionally assist you with general contracting for your shop? Peter Kraft is happy to answer all of your questions!
Demanding projects. Precise timing. ++ We will be where we are needed: on site. Here, we coordinate a network of hand-chosen specialists. With complete competence, local know-how and excellent knowledge of the locations, you will be in good hands right from the start, no matter if it is in relation to site management, coordination of all involved or obtaining the appropriate permits. All of this is done reliably and on time so that everything runs smoothly and without any issues. Guaranteed.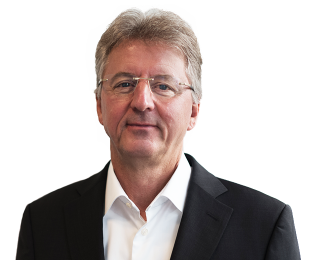 We stick to what we promise – with complete reliability and passion.

Konrad Münch

Managing Partner
Exklusiv Flagship shop: Feiler
A CLEAR DESIGN FOR A GOOD FEELING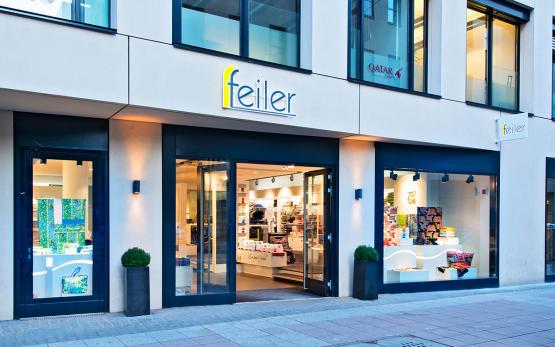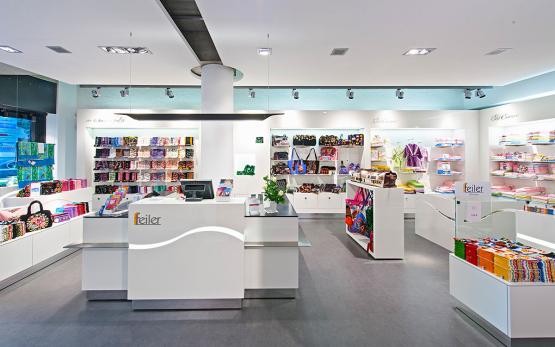 With our comprehensive skillset as general contractors, we support Feiler with all involved trades. You can rely on our competence and many years of experience.
With a holistic design concept and its convincing implementation on site, we were able to showcase our efficiency and versatility.
We coordinate all processes and guarantee a trouble-free process and uniform quality standards.
SHOP GENERAL CONTRACTING: OUR SERVICES
A QUALIFIED ALL-AROUND SERVICE
For an efficient and all-around support of your shopfitting project, we draw on our extensive range of services. All processes are individually adapted to your specifications and requirements. Continuous monitoring and permanent optimisation ensure the best possible efficiency as well as consistently high quality.
As general contractors for shopfitting projects, we offer you the following services:
Obtaining of permits

Assigning tasks to qualified trades

Subcontractors

Building site coordination and regulations

Site management/Specialist site management

Production and assembly of the construction project

Regular reports on the progress
MORE TIME FOR THE ESSENTIALS
SHOP GENERAL CONTRACTING: YOUR BENEFITS
1.
EFFICIENT PROCESSES
For all questions relating to the coordination of your project, we are your main contact. That saves time and hassle.
2.
UNIFORM STANDARDS
Thanks to the central planning and coordination of your specifications, we guarantee a high quality of implementation all around.
3.
PROPER COORDINATION OF ALL TRADES
The long-term cooperation with our network of qualified partners guarantees flawless teamwork.
4.
DECADES OF EXPERIENCE
Due to familiar processes and continuous quality control, we are in a position to take challenging projects head on.