Windsor
Monobrand store for premium fashion label
Urban Lifestyle
Windsor store Frankfurt am Main
THE NEXT GENERATION OF SHOPFITTING ++ Windsor's Frankfurt store marks a new conceptual era for the premium label. Its latest mens and womens collections, bags, shoes and accessories are displayed in a casual, modern setting over two floors measuring approximately 600 m², centred around high-quality materials, such as natural stone, real wood, chrome and linen. A special highlight: Grey-brown marble specially imported from Spain.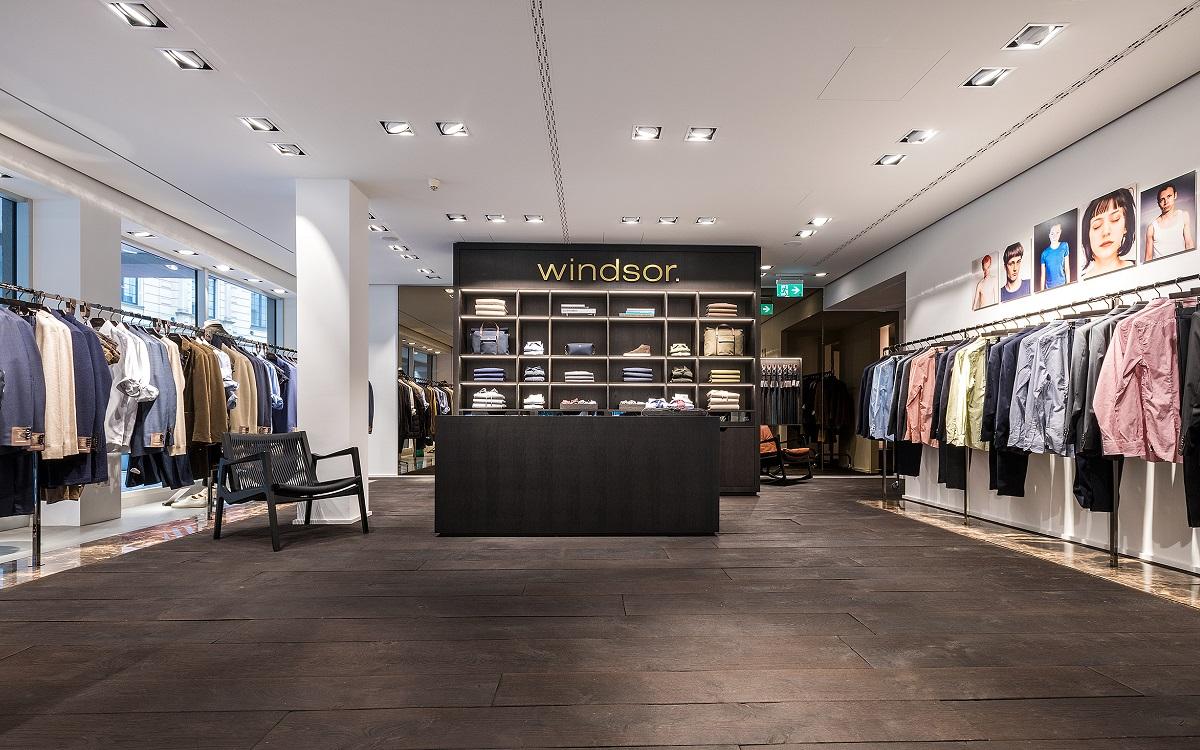 Eye-catching central feature on the ground floor
Shelf unit made from bog oak with flush marble base and metal edging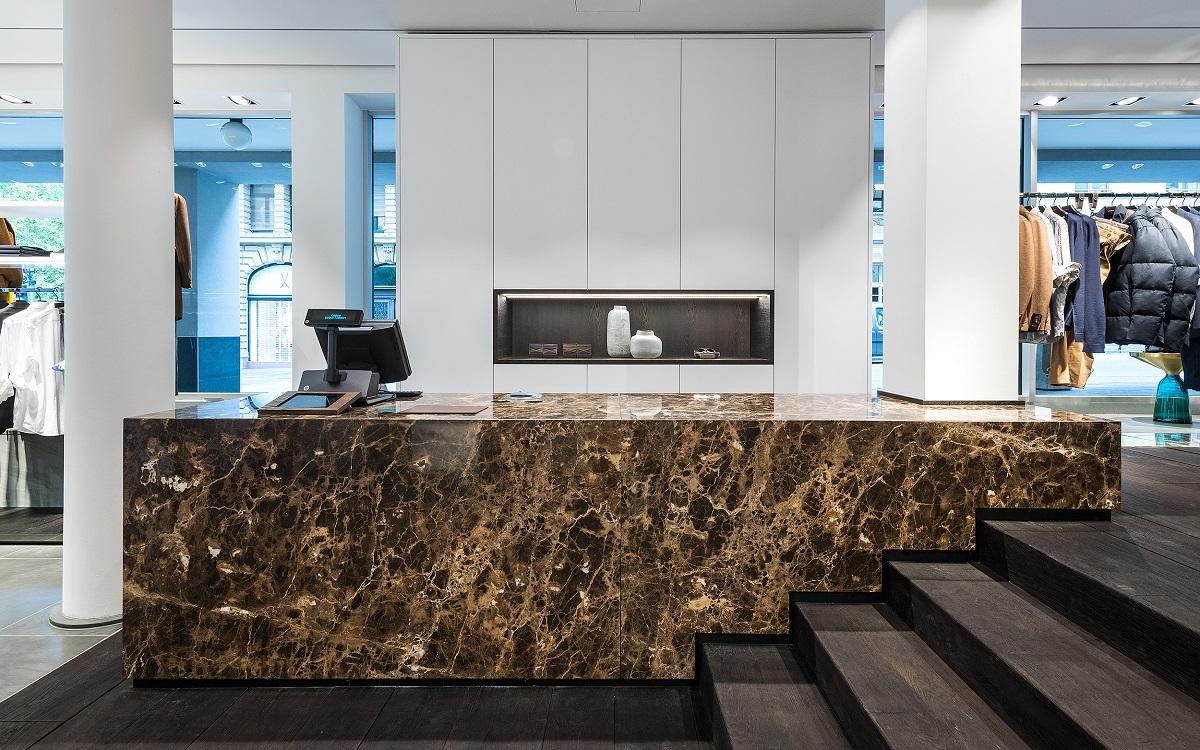 The perfect match
Marble-coated customer service counter and stairs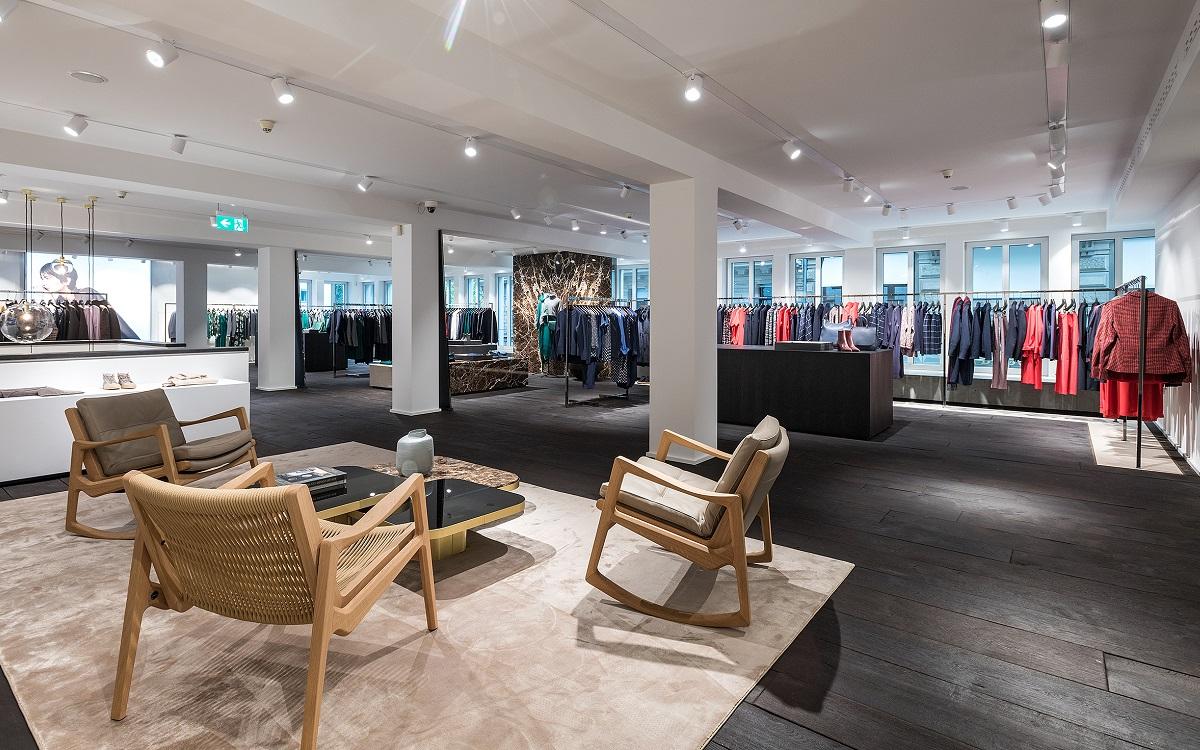 Comfort and tranquillity
Lounge area with designer furniture from Classicon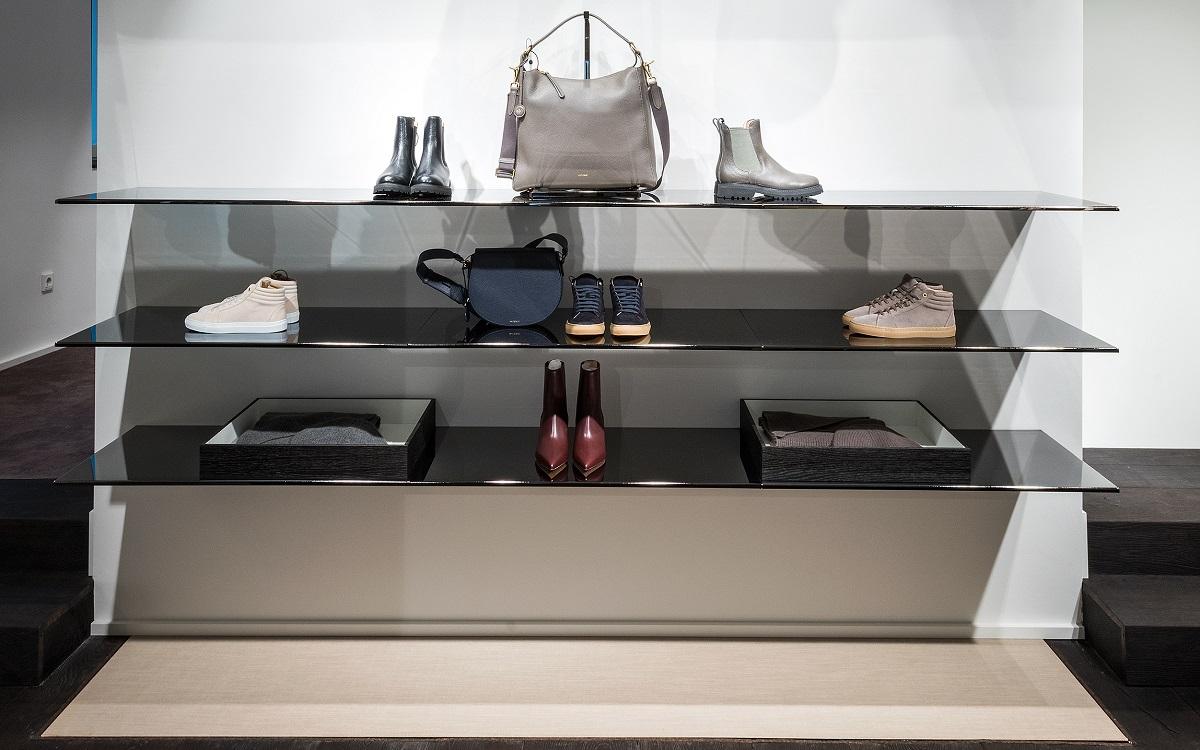 An unequivocal highlight
High-gloss, black and chrome metal shelving for displaying shoes, bags and accessories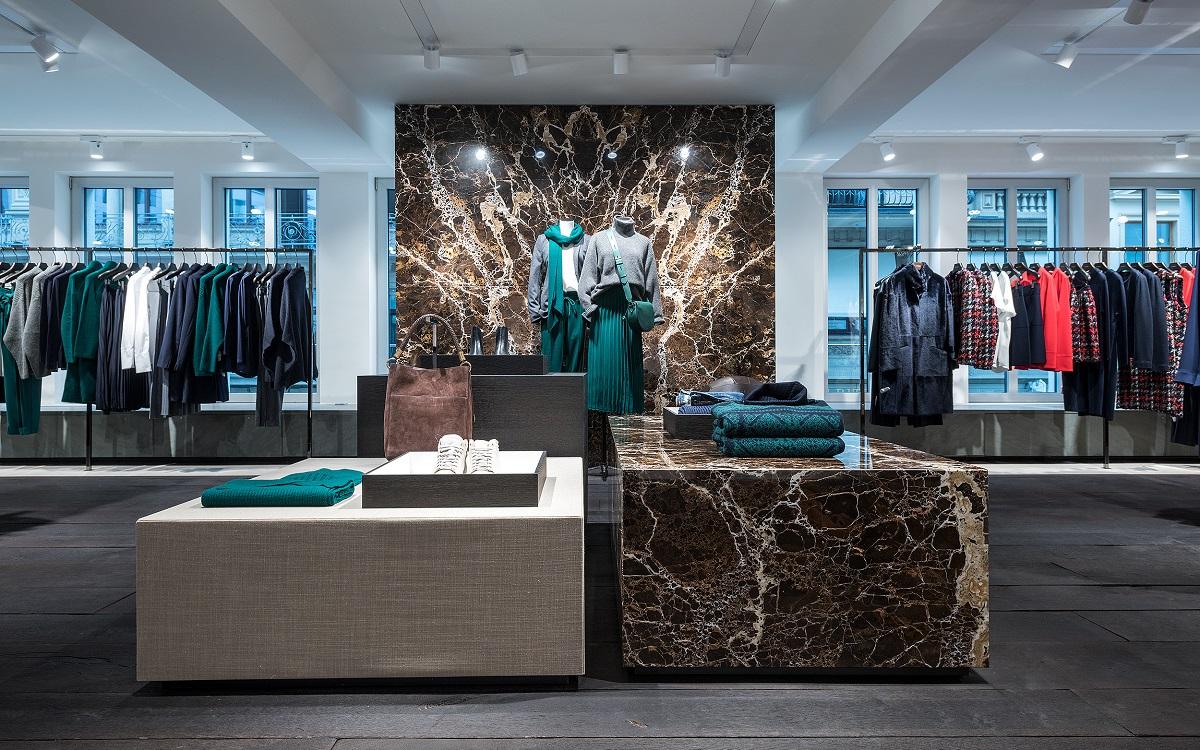 An attractive symbiosis of sophisticated materials
Pedestals with natural linen cover, in grey-brown marble and brushed bog oak
A SUCCESSFUL START ++ After just eight weeks, our ambitious project for Windsor is complete. Our contribution: Building, finishing and installing the shop furniture. The Frankfurt store is just the start of our cooperation with Windsor. The new store has been very well-received by the label, which is part of the Swiss Holy Fashion Group, and its customers. Further collaborative shopfitting projects are currently being planned.
Facts & Figures
When
Where
The challenge
Core activities
Store designs
Extent
Since 2019
Germany
Construction, production and installation of high-quality shop furniture within a project period of just eight weeks
Store Value Engineering, Store Production, Store Services
Store
Design: Windsor
Store Frankfurt, Hochstraße