s.Oliver
Tailored Roll-Outs in the Fashion Sector
Homely Charm
s.Oliver spaces in the new Home Story design
MODERN SHOPFITTING MEETS FASHION ZEITGEIST ++ Post-remodel, the stores and shop-in-shop spaces of the Lower Franconian fashion company radiate an inspiring Home Story ambiance. Through skilfully divided space, small, cosy retail units are created showing the s.Oliver RED LABEL and s.Oliver BLACK LABEL brand worlds to their best advantage. High-quality flooring and furniture made from part solid, part wood-veneered oak and curved, sand-blasted steel provide a modern look and feel. Light natural tones in the women's section form a contrast to the clean greys of the men's department. Homely elements such as rugs, delicate shelving and decorative wall slogans flow harmoniously into the overall look. They add the perfect finishing touch to the homey shopping experience, absolutely in keeping with the latest trend for all things Scandinavian "hygge".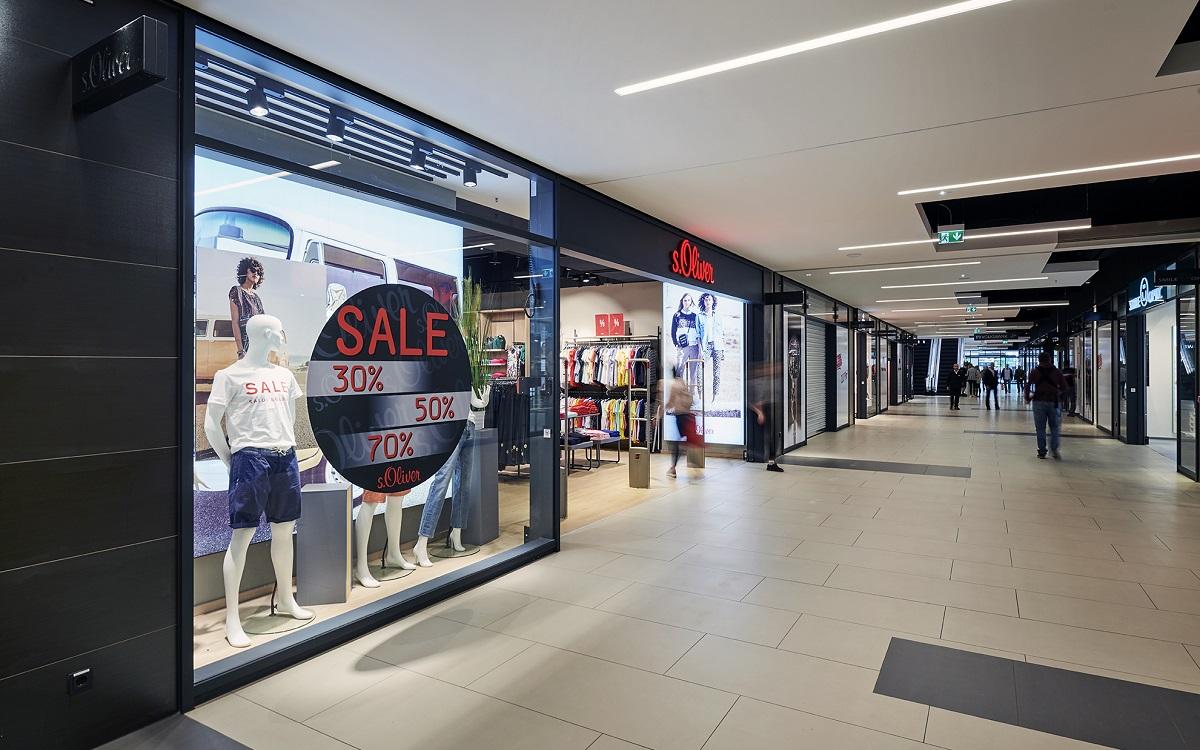 New s.Oliver store in Stadtgalerie Velbert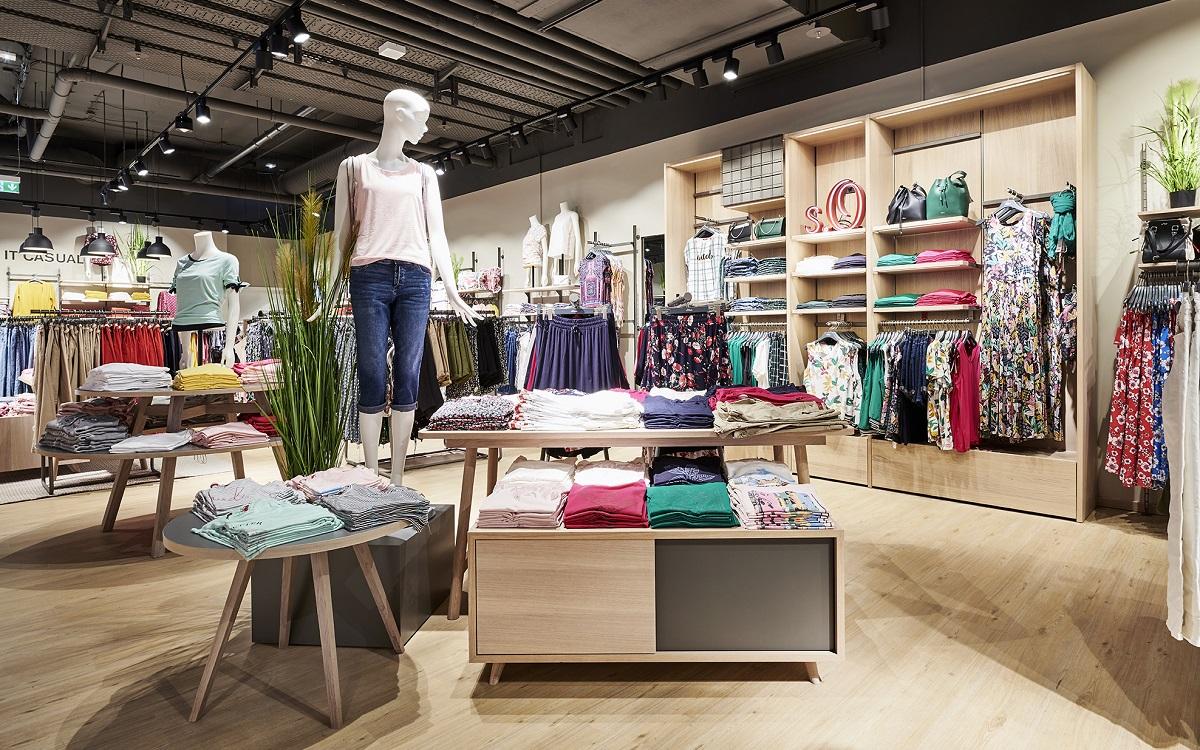 A cosy ambiance: Contemporary s.Oliver – the Home Story shopfitting concept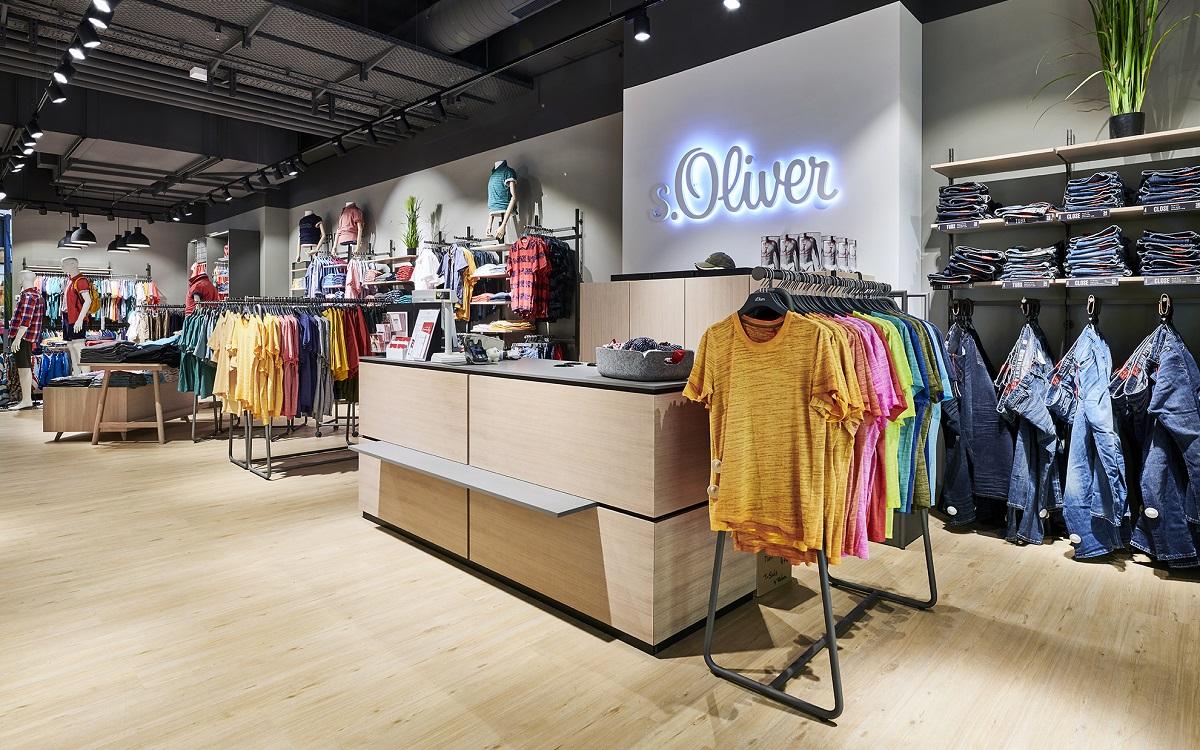 Premium materials: Flooring and furniture made from solid or wood-veneered oak
A SEAMLESS ROLL-OUT ++ In just 10 days, we've rolled out the latest Home Story design at around 30 s.Oliver retail spaces across Austria and Germany. And with unprecedented perfection! Even the previous prototypes fulfilled (almost) all of the customer's requirements. With the roll-out we were able to wow the Rottendorf-based fashion label once again: with an exceptional quality of production and installation, seamless project management and proactive communication.
Facts & Figures
| When | Where | The challenge | Core activities | Store designs | Extent |
| --- | --- | --- | --- | --- | --- |
| Since 2018 | Germany, Austria | Simultaneous roll-out of 30 SiS areas plus store throughout Germany and Austria | Store Value Engineering, Store Production, Store Rollout International, Store Services | Stores, shop-in-shops | 30+ outlets |